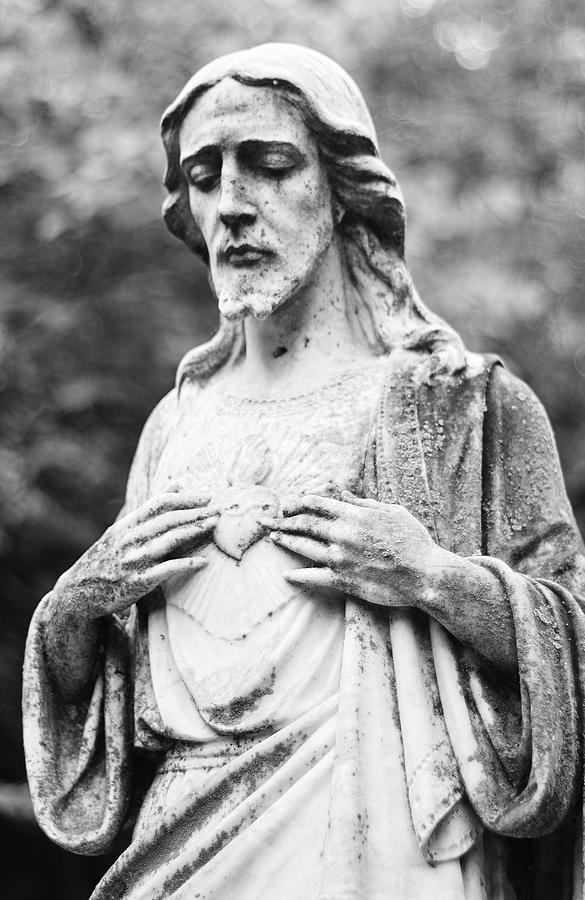 If you love an addict or an alcoholic, you probably struggle with sadness. Maybe your sadness has spiraled into depression, or anxiety, or some combination of emotions that leaves you feeling overwhelmed and unable to cope. If so, I feel your pain. I have an alcoholic in my extended family, and she breaks my heart. She has broken my heart for so long, that I can't remember what it feels like to be comfortable, happy, and at peace with her.
The people we grow up with–parents, grandparents, close family friends, aunts and uncles, whoever they might be–are tasked with this role: take care of the kids. We all expected this from the people who spent the most time with us, the ones who accepted the responsibility. When you grow up with an alcoholic or an addict, you learn the hard way that those expectations were simply not realistic. The Responsible Ones couldn't be responsible. The Caretakers could not be caring. The Adults simply could not behave in the world as grown ups. So many of us ended up with big, angry, traumatized children raising us, or helping to raise us. What does that do to the adult child of the alcoholic?
If you're in Al-Anon, then you've memorized the Laundry List. I won't go over that here. Instead, I want to talk about a particular way I was affected. I was not the kid who acted out and got into trouble; I was the one who tried to be perfect; the high achiever, the 'beyond-all-reproach' child who thought that if she was very, very, good, then the Adults would not ignore her, get wasted and terrify her, insult her, or make her feel like deep down, she wasn't as great as everyone thought she was. Not as smart, not as pretty, not as competent, not as good as she believed herself to be. Of course, children–even adult children–are vulnerable to those messages. Even though we KNOW that the source of all this negativity and criticism, all this neglect and contempt, is a traumatized, addicted adult who cannot manage their emotions, we still feel like we did something wrong, or, that there is something we can do right to change this situation, even if the 'situation' has been rolling on for decades.
The Perfect Child dies hard. We engage in twisted thinking on such a deep level that we don't always see it. For example, the Good Kid decides that she will save everyone she can, as a way to compensate for the fact that nobody saved her. We start Community Service groups, attend churches (in my case, far too many), we donate, recycle, sponsor kids in Venezuela, adopt strays, and most of all, we try to save the alcoholics from themselves and each other. There is nothing wrong, and everything right, with selfless acts meant to honestly help others; but, we sacrifice too much of our souls for others' benefit; we fall prey to magical thinking. We think that our selfless acts, our constant vigilance, our dedication to buffering each other from pain and grief, will somehow save us from our creeping and constant depression. In fact, that depression is created by the belief that we can make the world safe for the suffering; that we can save ourselves from what already happened by falling on our sword for the addicts in our lives.
I used to imagine all the negative consequences of not washing out a bottle of ranch and placing it in the recycle bin. If I simply threw it away, I envisioned poisoning a pile of trash, killing birds, ruining the planet, and being directly responsible for global warming. It doesn't make sense to write it down. If I didn't call my addict every day, I saw her falling apart, destroyed by my lack of caring, creating havoc for others in the household, and ultimately falling to her death in an alcoholic stupor because I neglected her. I created rituals around "saving" people, plants, animals, you name it. It was my job to make sure everything was right with the world. It was up to me to keep my pumpkin vine from succumbing to the rabbits (I failed) and to make sure each and every student I worked with was happy, fulfilled, and following their dreams (I really failed). If someone was being hunted by ICE, it was up to me to do something to stop it (I failed).
I failed so often–even in the role as Parent, where I was going to be perfect to make up for my imperfect upbringing–that I spiraled into some pretty intense self loathing. But I learned something. Something important. I can't save anyone. I can't save plants, people, the planet, or the most vulnerable. By trying to save everyone and everything else, I was really trying to save myself, because I felt unloved, neglected, and invisible. It did not work, because to save yourself, you have to understand that you CANNOT SAVE OTHERS.
You can help others; you can offer your love, your support, your financial assistance, your spiritual guidance, your affection, and your friendship. But you cannot save anyone; not your parents; not your kids, not your partner; not anyone. And that's OK. You're not a bad person when you finally give up on that impossible quest. You can continue to help. THAT IS ENOUGH. And sometimes, your help is not wanted. That is OK. Sometimes, your help will be rejected. That is OK. Keep trying, but don't think you can save the world.
Jesus came to save the world, and guess what? He left us with the instruction to "work out your own salvation". Therefore, my beloved, as you have always obeyed, so now, not only as in my presence but much more in my absence, work out your own salvation with fear and trembling, (Philippians 2:12). I'm not a preacher nor a Jesus freak, but hey, if the Man himself tells us to work out our own salvation, then perhaps we should listen.
Adult children of alcoholics and addicts believe that if we could simply change the nature of evil, eradicate the pain and suffering of others, then we will stop hurting so much. We hurt as deeply as we do because we overestimate our powers to change what we have no control over; the truth is, those that hurt us were not thinking about us. They were playing out their particular psycho drama, and we walked into their line of fire. We were innocent victims of damaged people. It was never about us; it was always about them. Knowing that, we can start the process of letting go of our unwitting abusers; they knew not what they were doing. Once we let them go, we can let go of our need to please, impress, and most of all, save. If our mistreatment was never about anything we said or did, then what happened to us was not our fault. They did not, could not, save us from their addiction. The trick is to understand that we were always already saved by a power far greater than our parents, our caretakers, our families. We were not taken care of those tasked with that job; but it's over. We survived.
We can leave the heavy lifting to the Universe, and allow ourselves to simply live; to be happy; to love each other. Salvation exists; but it doesn't hurt. Salvation is unchaining ourselves from guilt and sadness and having the courage to embrace all of reality with joy.